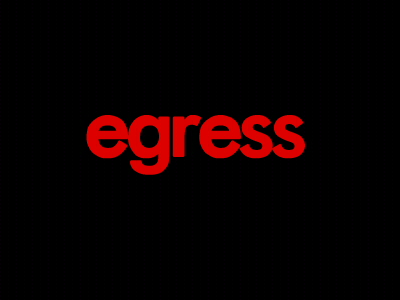 "...It strikes me that EXIT signs would look to a native speaker of Latin like red-lit signs that say HE LEAVES..."
Introduction
This area features ways to get out of my site, and onto other sites I find interesting. Expect this area to grow continuously in the future, as new links are added and outdated ones removed.
These sites provide up-to-the-minute news and information of all sorts.
The on-line magazines I like usually run in favor of humor or cultural criticism. Some even combine the two.
Suck: Suck is one of the best sites on the web. It either takes itself too seriously or not seriously enough, I'm just not sure which.

Salon Magazine: Sure it can be a little pretentious, but Salon's usually got good and interesting writing.

The Onion: It's funny because it's true.
Music
Music sites can be anything from personal fan pages to corporate-sponsored advertisements.
Eyesore: Once upon a time there was a British indie label named 4 A.D. They put the releases of bands like Throwing Muses, Pixies, Lush, and all their resultant spin-offs in the UK. Their import CDs had really cool cover art, and all was rigth with the world. Well, they're still around, but most of the bands aren't. Check out the history of possibly the coolest record label ever at eyesore.

Bob Mould: As you may have seen at diversion, Bob Mould is one of my favorite artists. This fan page is probably the best out there right now.
TV
TV, the almighty arbiter of pop culture, is also the home of a few real quality shows.
Literature
These are sites concerned with literature and academics.
Labyrinth: Labyrinth is devoted to all things medieval. It's run by Georgetown University.
RPGs
These sites feature some of my favorite role-playing games.
Useful
These are miscellaneous sites that might come in handy.
download.com: One of the biggest freeware and shareware archives on the web.

Altavista: Certainly the best general-interest search engine on the web.
People
These are personal homepages of people I know.